The Theater and Performance Program aims to develop innovative thinkers and artists who use theatrical ideas from the past and present to imagine and instigate the theater of the future.
Theater and performance are intrinsically collaborative art forms, and collaboration and devised theater making are at the heart of Bard's program. Students study and perform in the landmark Fisher Center for the Performing Arts, designed by Frank Gehry. The program is run in close partnership with Live Arts Bard (LAB), the College's professional residency and commissioning program for the performing arts. LAB introduces students to a wide range of professional artists through courses, workshops, master classes, performances, open rehearsals, and opportunities for collaboration.
Theater and Performance News
Migration
by Chiori Miyagawa
Music by David Crandall
Directed by Jubilith Moore
Migration
and other new and classic work**

** Reading of a new "Kyogen" play by the NOHing Company
Excerpt from the classic Kyogen Play, Busu (Sweet Poison)
Excerpt from the classic Noh, The Sumida River

Oct. 20th - 7:30pm
Oct. 21st - 1pm & 7:30pm
Oct. 22nd - 2pm
LUMA Theater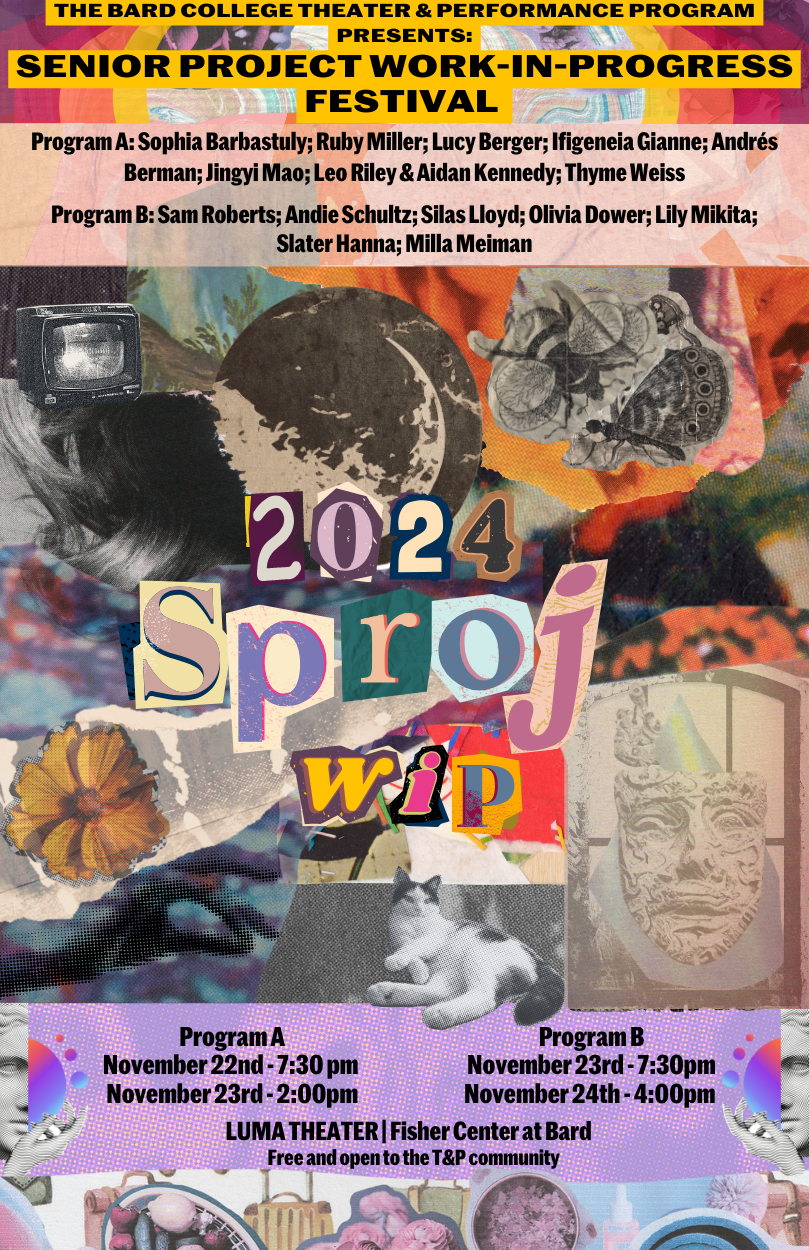 Senior Project
Work-in-Progress
Festival
The Theater & Performance Program's Fall Work-in-Progress Festival, November 17–19, 2023, will present excerpts, drafts, and in-process performances from the 2023–2024 senior cohort. Collaboratively created and supported by peers, Senior Project Colloquium, advisors, and Fisher Center staff, the festival is a space of process, evolution, and artistic discovery. Open to the T&P community and invited guests.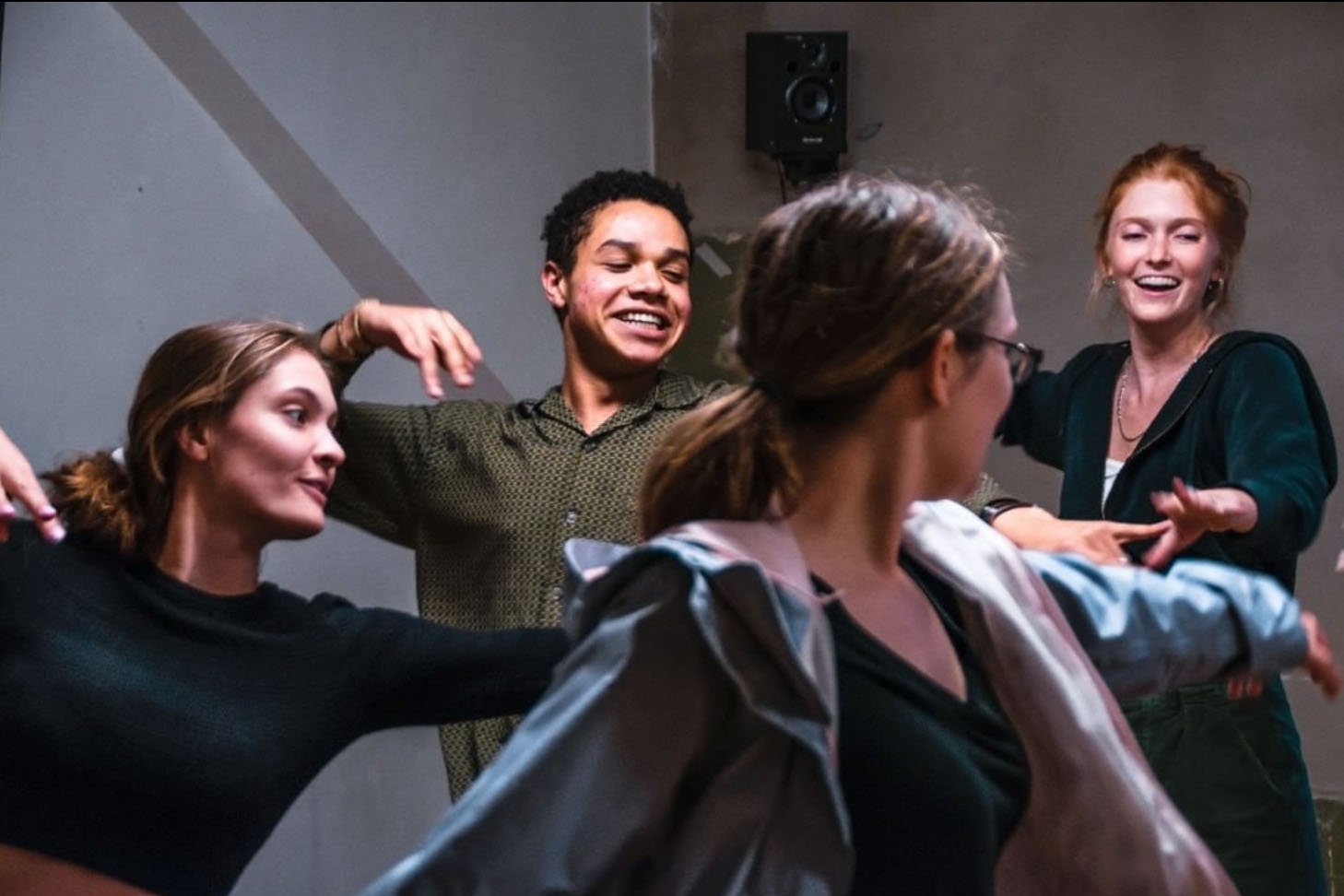 Bard Summer Theater Intensive in Berlin
The essence of the program is the creative engagement between our students and a wide variety of multidisciplinary artists working in theater and performance in Berlin. Students explore and develop a vocabulary of creation as each artist approaches the theme from a unique perspective consistent with his/her own artistic practice. Each week will culminate in devised work that will be critiqued in a rigorous but constructive way. Students will also work in groups to create a larger scale project over the four weeks of the program that will incorporate the discoveries made each week.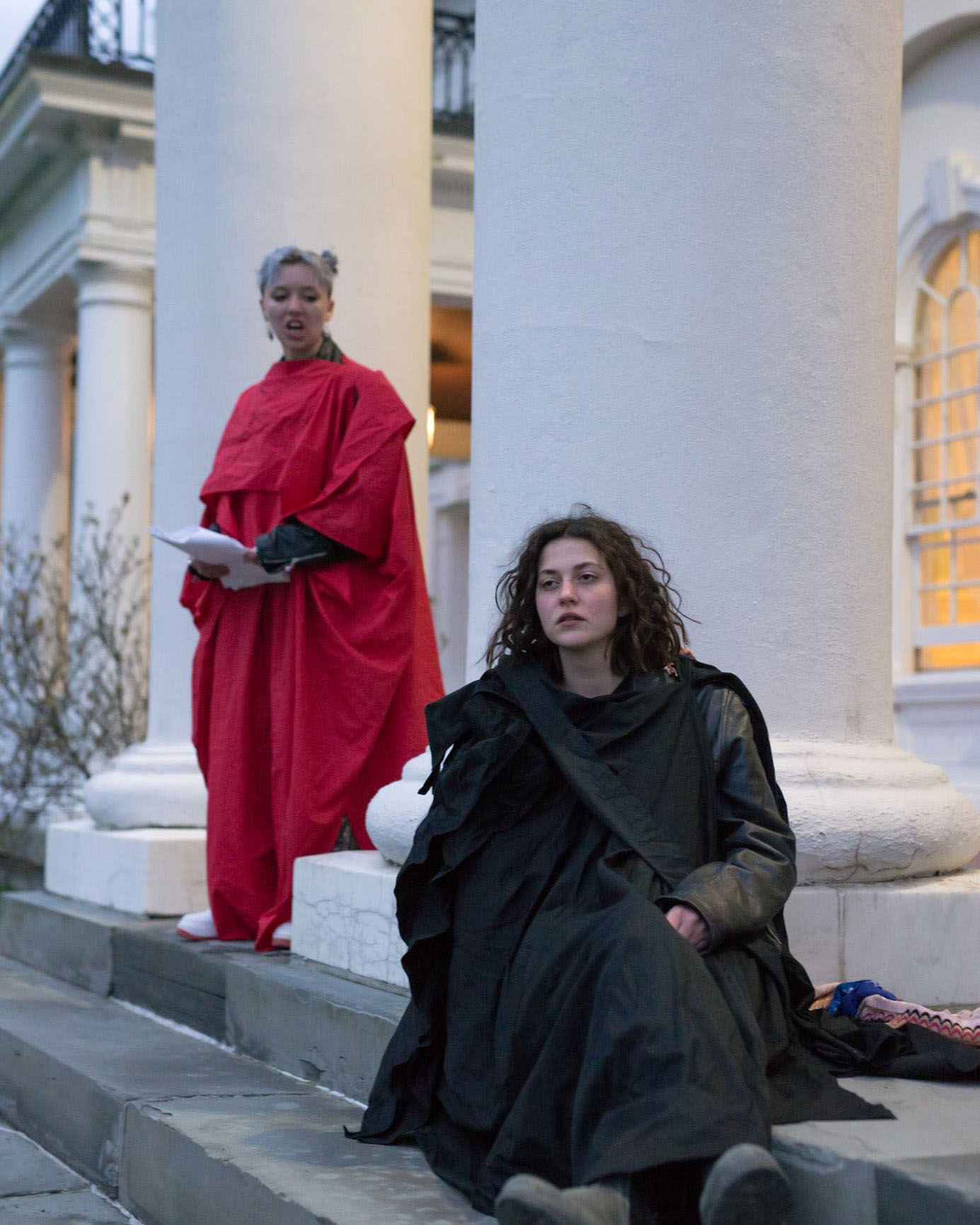 A Place for Bold, Exciting Work by Students
Bard College students have a long history of creating fresh, original productions on campus. The Bard Musical Theater Company, POC Theater Ensemble, and Bard Bards are just a few of the student clubs dedicated to theater and performance. The Old Gym is Bard's student-run performance space, used by theater artists, dancers, musicians, and visual artists.
Students perform Sophocles' Electra at Blithewood on the Bard campus. Directed by Francis Karagodins. Photo by Alex Lopez